2018 Bluff to Bluff
ocean relay race


The Bluff to Bluff registrations close today - Friday 30 November. No registrations will be accepted on Saturday 1 December. If you are having issues with registration, please contact the CCOCC Secretary on 0438 951 653.

on 1st December 2018Come on down to the beautiful North West Coast of Tasmania, one of the best places in the world, for the Cradle Coast Outrigger Canoe Club annual Bluff to Bluff race!

The 65km downwind relay race along the North West coast of Tasmania is a must do experience, with fantastic scenery and prizes up for grabs!So, grab some mates, your paddles and come on down!!
craft availability is limited, so book now!!)2018 Bluff to Bluff Ocean Relay Race

The Cradle Coast Outrigger Canoe Club is proud to host the annual

Bluff to Bluff Ocean Relay race (all beach change overs). This year the race is opened to paddlers wishing to paddle OC6, OC1, OC2 and V3 outriggers or Surf and Ocean Ski's and Surf Boats.

OC6, OC2 and V3 Outrigger Paddlers:

OC6 - Make up a team, fly to Tassie with paddle and PFD and a canoe will be allocated to team.

OC2 and V3 canoes are limited – first in and registered will get the canoe's

If you don't have a team, contact Mark or Lisa and you will be placed into a team.

OC1 Outrigger, Surf and Ocean Ski and Surf Boat Paddlers

You will need to bring you own craft to paddle in these divisions.

Prizes

Medals will be award to all place getters for each division. Prize money will be awarded to the fastest team overall for each division

(Minimum of 3 teams per division for money to be awarded).

Registrations

Registrations are open on the AOCRA website. All paddlers to enter as an individual paddler and team name and paddlers to be emailed to Lisa at secretary@cradlecoastoutrigger.com.au

2018 Bluff to Bluff Sponsors

Thank you to the following sponsors: Simons Carpet, Alpha Electric, The Hunting Shed, Capitalcorp Equipment and Finance, Caltex Penguin, Sheridan Constructions, Lifestyle Wealth Studio.

Any questions please contact Mark -

salesburnie@internode.on.net

0419 577 350, or Lisa –

secretary@cradlecoastooutrigger.com.au

0438 951 653.
Thank you to the following sponsors for your support in the 2018 Bluff to Bluff
Registrations opening soon on AOCRA, Click Here to register! If you need help please do not hesitate to ask.
Powered by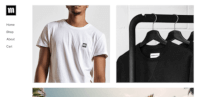 Create your own unique website with customizable templates.